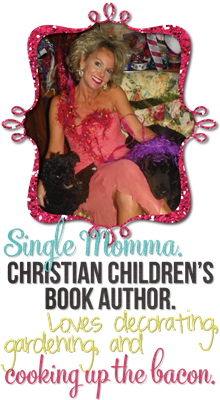 Breaking a Tradition
Ok – so I'm digging through my files and because I always, always file things under the incorrect title, it's usually an hour long ordeal to find something. But, I found it ~ my first set of points. YAY!! In 2008-2009, I jotted them down and made lil notes by them. See if you can relate.
Here goes…
POINT 1:
I broke a tradition…
My first point was accomplished without me even realizing it and I thought I should share it:
I had chocolate dipped strawberries instead of birthday cake.
Big whoop, right? 
I can explain…I did not stay in town to celebrate with my family ~ something I've always done.  I spent the weekend away from home and with my friends. It's just always been tradition to go out to dinner and go back to my mothers to eat vanilla cake with fudge icing. It's yum! It's fun.
But it is not life changing.
Since I didn't have my children that weekend, I was dreading being alone. I was also dreading telling my mother that I wouldn't be there to celebrate my birthday, she doesn't like for traditions to be challenged…but something inside of me kept telling me to go, to take that first step towards doing something different. And so, really, packing up and heading off to a spa weekend was my first point!
Stepping out of the box and doing something different aint always purty;almost like you think you will make somebody mad by changing it up and going out on a limb.  And you just might make them angry, but sometimes you have ask yourself…who am I living for, anyway?
 Now I know what you're thinking…
"This freak gave herself a point because she took off for the weekend to celebrate her birthday with her friends? She actually thought this one was a big deal? Get a life, looser!"
But let me remind you,  that is my life ~ not wanting to rock the boat; never daring to do anything different. If you still think I'm a quack, I can only remind you that some points are easily accomplished; yet some are monumental for others. My points may seem like beans to you; like "what a nerd bomb! She's a blond, anybody can do those things." So I say to you:
Can you throw a dinner party for 8 together in a day? One with fresh homemade lasagna from scratch; hand stuffed pasta shells blended with five different cheeses? Not to mention freshly clipped basil, oregano, and thyme all taken from your vegetable garden that very morning~ stirred in deliciously with chopped tomatoes, sausages and five different saute veggies?? Salad with sliced tomatoes, shaved parmesan cheese, white fluffy chunks of feta? And the bread, let's not  forget the french bread with herb butter?  On my table you will find crystal glasses, my silver ware is polished and the dinner table set ~ all with not one bead of sweat rolling down my brow. It's my thing; it's what I'm used to. It comes natural to me.
It does not, however, come natural to me to shoot out-of-town on my birthday; telling myself it's ok to celebrate in a different way?
Leaving town and breaking a tradition? Now, that puts a bead of sweat on my brow. 
My point (no pun intended) here is: we all have things we want to accomplish and are afraid of/uncomfortable with/overwhelmed by and by breaking old traditions, you may be having to skip the vanilla cake with the homemade fudge icing and find yourself dining on chocolate covered strawberries instead…
 But:
"If you always do what you've always done, you'll get what you've always gotten"
~Anthony Robbins