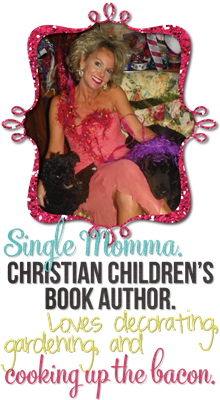 Her Name Is Henrietta
This is my brand*spanking* new house. Except she's old. Very old. 1923 to be exact. She's plopped down smack dab in the middle of a historic neighborhood which is famous for its dogwood trees and azaleas that run down an island in the middle of the road. Can you tell she may need a lil tender loving care? And do you notice that nobody has painted, cut the grass, replaced any rotten wood etc for several years? Lastly, do you sense the fear in my daughters eyes?
My new kitchen. I'm not sure who ran off and left those cabinets all open and in a disarray? Coulda been the wolf rat we found hiding in the back right hand corner. Ummmm….Yep.
The above room is what the previous owners called a food pantry. It is empty now as one can clearly see. Now all that remains is curling shelving paper, stains and roach poop remnants. Perhaps the cock roaches are the ones who ate all the food? I mean seriously, there is like… lots of poop!
Downstairs bathroom. The potty still flushes, the sink still rinses…we'd be good to go if the floor wasn't completely rotted out and more bouncy than a trampoline.
Front hallway. It's a lil plain Jane. I love old stairways; especially the ones that have hand carved spindles. Unfortunately, Henrietta ain't got no fancy smancy spindles. But it's ok, I'll paint her up and polish her floors, slap some uber cool wallpaper on the walls ~ then on Christmas, I'll line those steps with beautiful poinsettias.
This is her living room. The mantle is dismal. The book shelves are crooked and look like somebody just slapped them in the there half butt! Gotta find me a sassy mantle and perhaps slap some leaded glass doors on those boring shelves. And BTW: this isn't my furniture; my stuff is very brightly colored and truly gaudy 🙂
Not sure if you can tell or not, but there is a drop ceiling in my dining room. The previous owner said she wished she had never done that but errrr ummm… she did. It's ok, I gotta rip her down anyway to rip out all the rotten wood from a GIGANTIC leak in the upstairs bathroom.
Speaking of horrendous leak in the upstairs bathroom…here is said culprit of massive leaking from the tub as well as the toilet. Just by glancing at this lil room, one would never know how completely rotted the entire flooring is. ;(
From the look of the tossed roll of toilet paper, I'm supposing that someone was in a hurry to evaluate the room for fear that the tub may fall through the floor into the dining room.
OOPS. Too late. It's already done it….
This is Izzy's bedroom. SHE. IS. HORRIFIED.
Now this room above… she is by far…my favorite.
Lastly, we call this 'The Door Leading To Nowhere.' Which could very well be the story of my life with this new house I just purchased….